1 on 1 session just for you
*Redeem offer in-store. T & C's Apply.
Meet Our Personal Trainers
Take your strength and training to the next level by booking in with one of our highly experienced personal trainers for a 1:1 session at The Well Bondi Beach. Personal training is a great way to begin your fitness journey or just check to see how you are progressing
Imagine if you had a personal trainer by your side to help you kickstart and start achieving your goals! We work with you to build a highly personalized plan to meet your unique and important individual needs.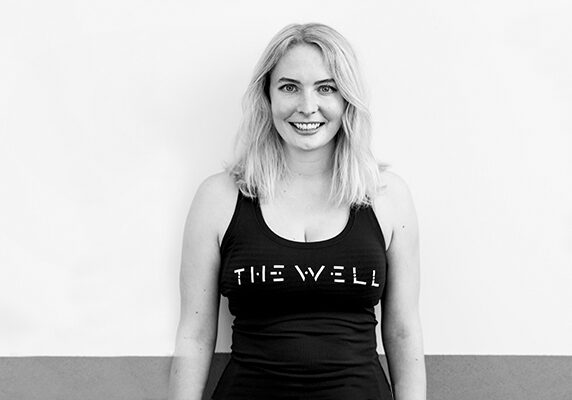 Caroline Fitzgerald
Tier 1

Smiling Assassin
Caroline is an experienced Accredited Exercise Physiologist and one of the best Pilates teachers in the business. Caroline has a passion for musculoskeletal rehabilitation and loves integrating Pilates methods into each one of her client's training programs to provide them with the best possible results.
. 
Radley Spring
Tier 1

Cultured. Creative. Empathetic
Radley encourages you to move your body and keep pace with your dreams. He has a background as an elite athlete & has worked extensively as a performance, movement & recovery specialist. Radley is also an amazing sports/ remedial massage therapist.
.
Ben Whitby
Tier 2

Energetic. Intuitive. Motivating
Ben is an experienced trainer and fitness enthusiast, who's love for all things training shows through in his challenging but exciting training style. Having worked in many facilities in the UK and for the past 2 years, Sydney; he is constantly striving to develop his knowledge, so to provide his clients with the most up to date and effective training methods. During his development as a coach, Ben has gained a BSc in Sport and Exercise Science and also attributes his knowledge to his own fitness journey applying graduate understanding to the programming of his clients and himself.
Keiran Barry
Tier 1

Older. Wiser. Meaner
Keiran has trained hundreds of people of all ages and fitness levels, from total novices through to many professional athletes in a variety of sports. Keiran has an in-depth understanding of human physiology and what each individual needs to feel their best. He's also a bloody good surfer and all-time legend!
Matt Wiadrowski
Tier 2

Big. Friendly. Giant
Matt is an extremely active person – whether it is surfboat rowing or lifesaving, he understands the importance of keeping fit and healthy. Matt has a passion for injury prevention and rehabilitation due to his physiotherapy studies and is constantly trying and learning new forms of training to provide clients with the best possible results.
. 
Noemi Nagy
Tier 2

Ambitious. Enthusiastic. Creative.
Noemi is a professionally trained dancer, having qualified from the Conservatorium of Vienna with a degree in Dance. After working as a choreographer and performing as a freelance dancer and model and touring in a host of productions throughout Europe, Noemi was engaged as a member of the world renown French Cabaret, The Moulin Rouge. At an early age, Noemi developed a chronic illness and discovered Pilates was the only exercise method that kept her fit and strong enough for her career onstage.
After having moved to Australia, Noemi began her journey in the fitness industry, completing a Certificate III and IV in Fitness and Personal Training. She has also completed certifications with Barre Attack, Animal Flow, Power Plate and Calisthenics. Noemi is a fully certified Pilates Instructor having completed her studio and matwork certification with Studio Pilates International. She has experience training clients of all ages, from teenagers through to the very elderly and providing support and structure to help clients to achieve their realistic personal best and lead a healthy lifestyle.
Personal Training 1:1
Prices
Member
Non Member
Fitness 1:1-45mins

Tier One

Tier Two

$115

$99

$130

$110

Fitness 1:1-45mins (10 Sessions)

Tier One

Tier Two

$1038

$890

$1170

$990

Yoga + Pilates 1:1-60mins

Tier One

Tier Two

$135

$120

$150

$135

Yoga + Pilates 1:1-60mins (10 Sessions)

Tier One

Tier Two

$1215

$1080

$1350

$1170

*Terms and Conditions